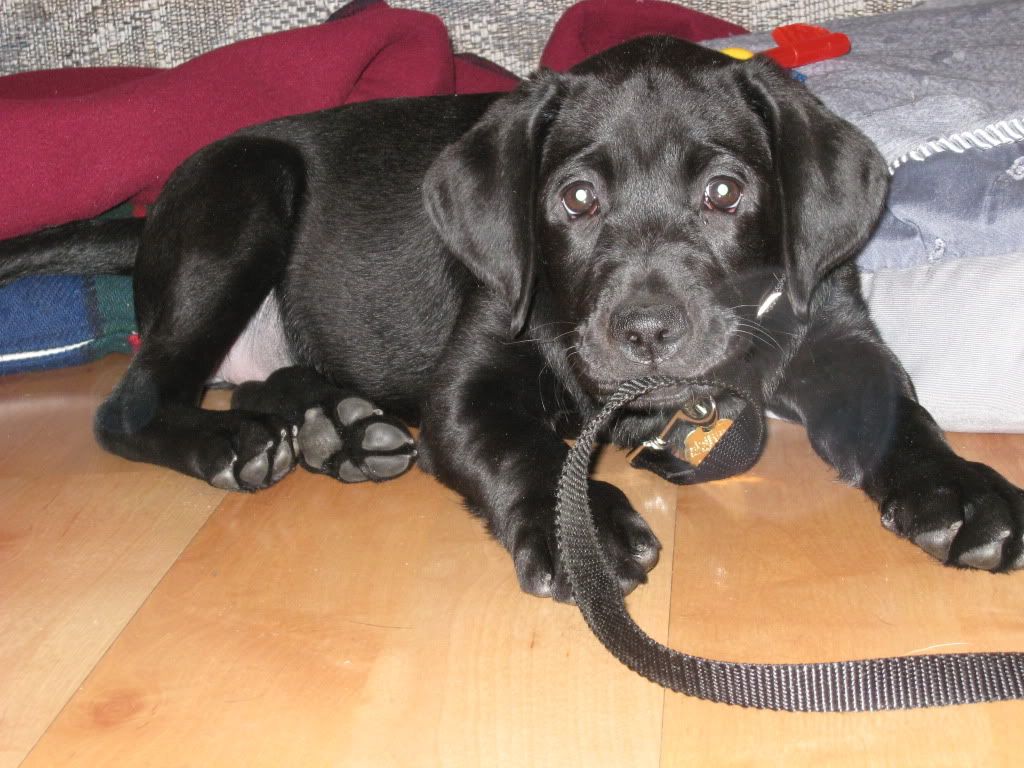 Yes I know black labbies look a like, but do you remember this
pudgy pup
?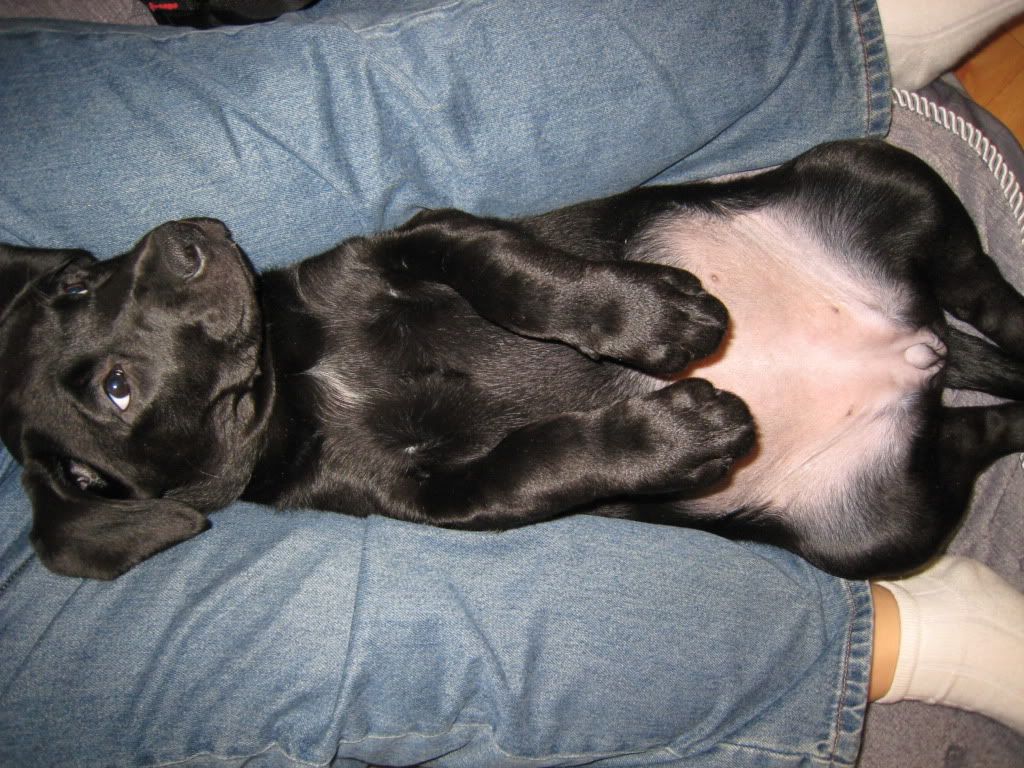 I know it has been a
while
since she's been on the blog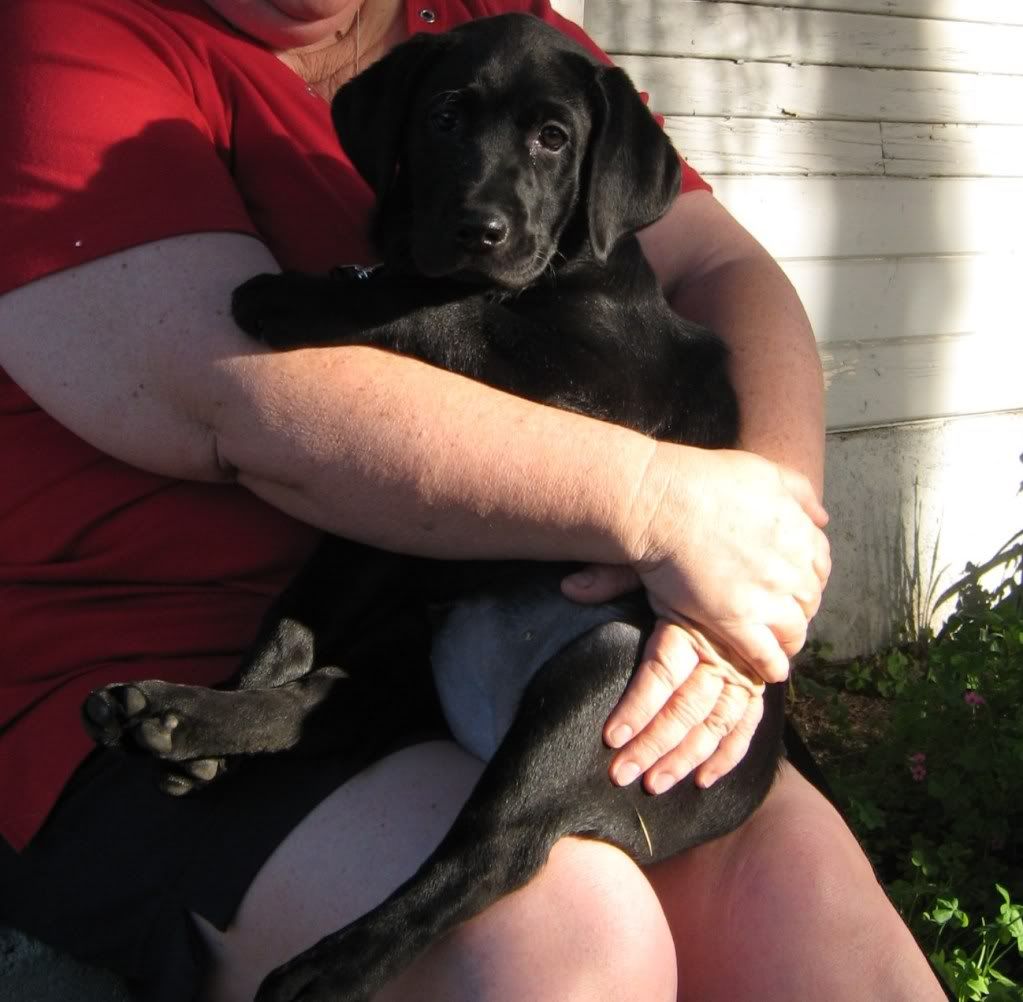 Look at that pudge, you might recognize her
here
Ok if you guessed Lani you are right. She was the third pup I raised and our first GDB success. She is now part of the breeding colony and lives with the bestest BKs ever. It is nice bc Carol works up at GDB so she understands when I get a little neurotic about the girls (she sneaks a peak at Truffie every now and again.)
So the news is Lani is preggo...... again
This is her third litter, her peeps asked to have her bred again this cycle so that she can be home for the holidays, the last two litters she whelped over Thanksgiving and she ends up missing the holidays with her family.
She was bred to Forte and is due July 7th, she has just started looking round, and the ultra sound confirms 5-6 pups. We hope to raise one of her girls in September, so if anyone wants to raise in the fall, ask for a Lani pup!