While the ride is in motion
Warning there are a lot of pictures
So I loaded these but they loaded backwards, so enjoy Truffie's Birthday trip to Disneyland - just in reverse.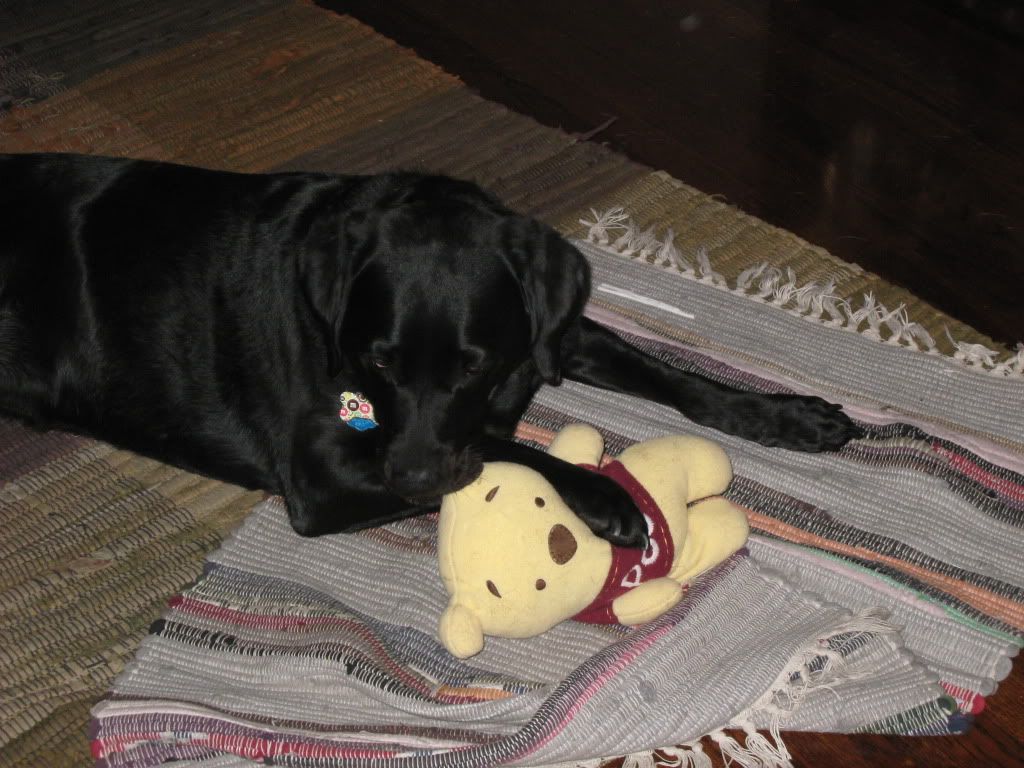 'my people went to Disneyland and all I got was this stuffed toy - but don't you try and take it from me'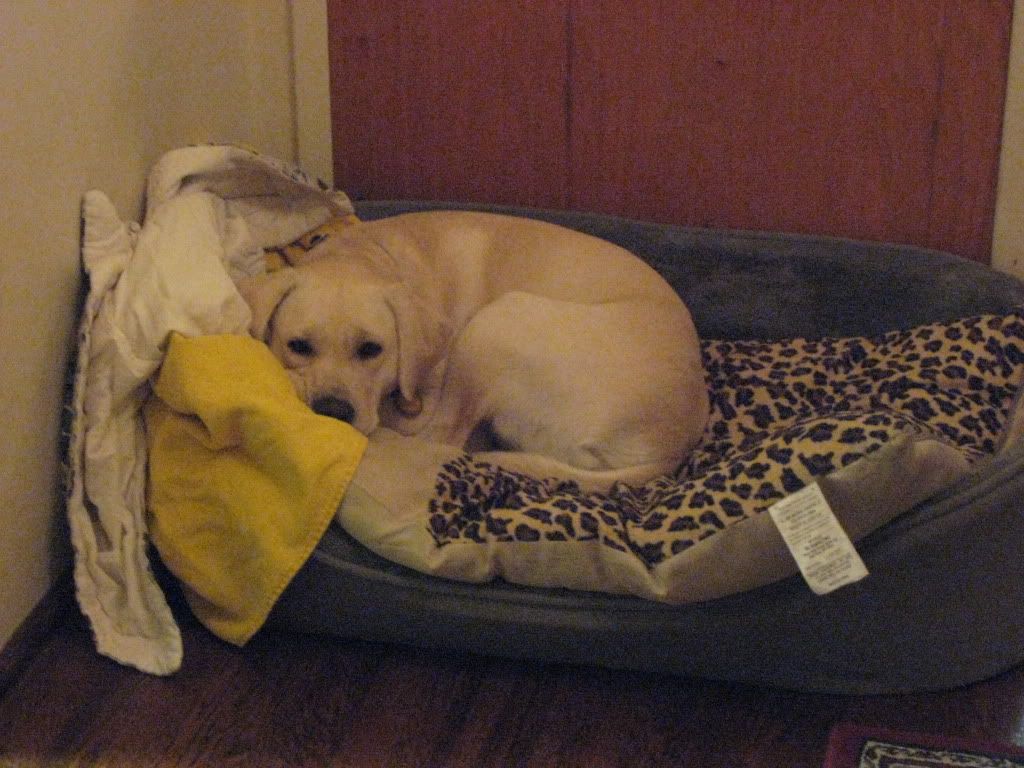 Where all good parties end up. Pooped from a long day at the happiest place on earth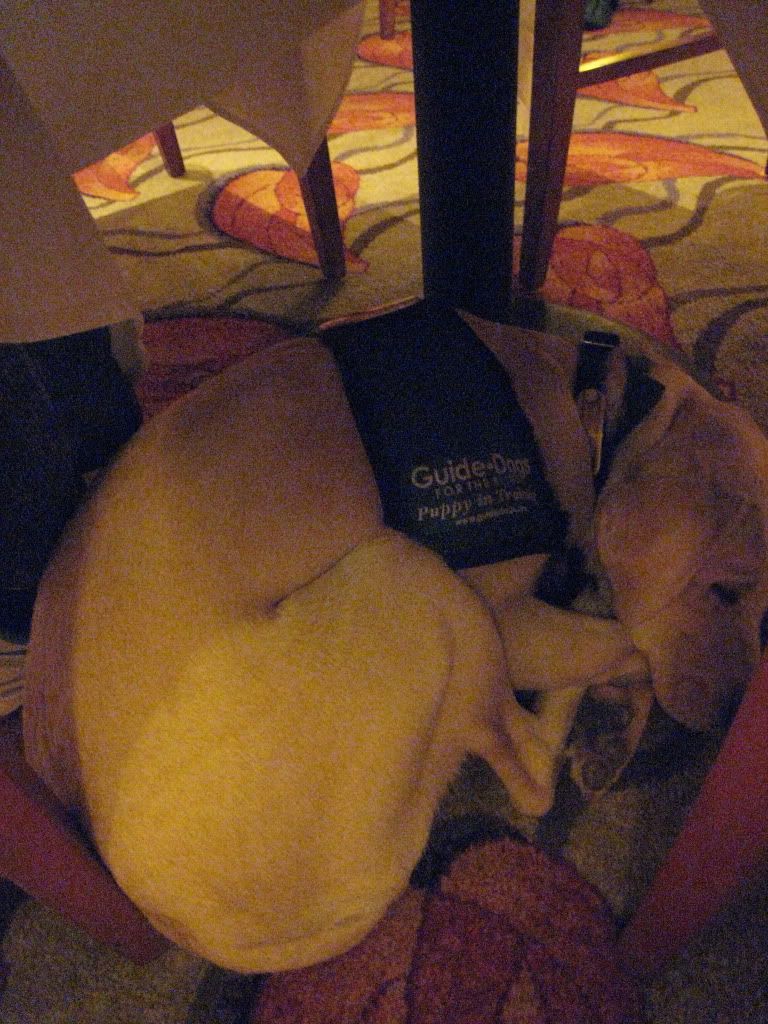 zzzzzzzzzzzzzz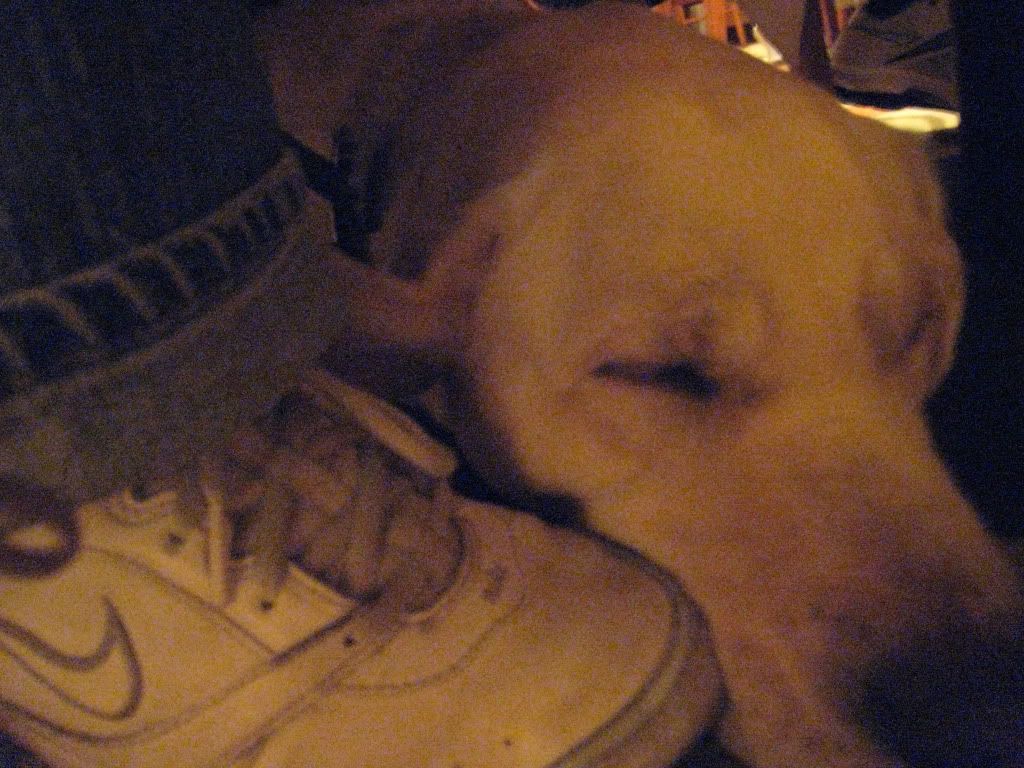 Under the table at dinner, we went to the Napa Rose at California Adventure, very nice dinner with the best apple tart I've ever had. Cool open kitchen too, lots of fun to see the cooks at work. Truffie was a jewel - not a peep out of her - which is not saying much- after a full day at Disney she was wiped out.
A Truffie sized house
Tryin' out the furniture in Micky's house - don't know how Pluto stands it, kind of hard and cold, I been in comfier kennels - Tuffi
e
Pluto tell Mickey to go to Costco their dog beds are the bomb! - Tuffie
Pretty much all Truffie could do was walk around and look at stuff. No rides for this adventure. We did go on the train and look at the horses on main street. We did get to do the baby swap thing when Mom and I wanted to ride a few rides.
Whoops! I thought it was open hope I can get my deposit back - Truffie
Just out for a little drive
Mom and I bought passes so that we could go in with Truf during her time with us. I had the day off and we had a great time. The park was totally empty barely any lines at all.
Dear Eggo
Please Send Bail Money - or a file
love
Truffie
sits like a dog
sniff
sniff
sniff -- you smell funny
hey let me take a closer look here
Not a dog
Just as I thought
Not a dog
Truffie did well during the day, I was worried about her and the crowds but she did well, she still likes to go up to people for attention, but is able to be redirected back to work.
We had a great day out celebrating Truffie's belated birthday. It was also mom's b-day so the two of them spent the day celebrating.
On the whole it was a nice relaxing day. Didn't see any other service dogs, which is strange, we usually see someone. We weren't stalked by too many small children and no garbage mouthing Yeah!
Check list for the day:
poop bags - check,
water - check,
water bowl - check,
sunglasses - check!,
Yellow lab - check!!
As is our tradition when each pup turns 1 we celebrate with a trip to Disneyland and of course we have to get her picture cut at the silhouette shop.
The obligatory picture at the entrance - a good start to a warm sunny day. Waffle had to spend the day at home with her Aunty - which suited her just fine, she is getting soft in her old age.
Just out side of the parking structure we ran into this, who knew disney had their own k-9 unit and their dogs are all Disney theme names. Why do they need dogs?