A year ago this was her uniform of choice.....

Truffie in puppy jacket sitting on steps with pink flowers next to her
and now she prefers RED!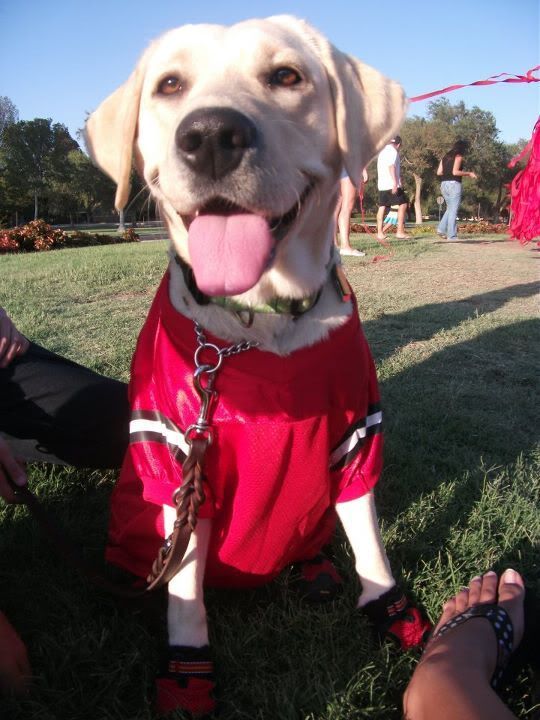 Truffie in her Texas Tech jersey and new red boots.
So I've been slacking, blame it on the new job, and a pretty boring summer. I did get away for a quick vacation, and of course Truffie's graduation. I still have to post pictures and tell you all her wonderful story. But for now know that Truf, was paired with a wonderful young woman who has just started her freshman year at Texas Tech in Lubbock. So Truf is a
Red Raider
and will be going to her 1st college game on Saturday. So far she has had the usual freshman experiences getting lost on campus, chasing after boys (unfortunately she took Ashley with her), wardrobe malfunctions (she refused to wear her snazzy new red boots), and sleeping in class (English is not her favorite). Let's hope she skips the freshman 15, cuz with her short legs she'd look like a stuffed bratwurst.