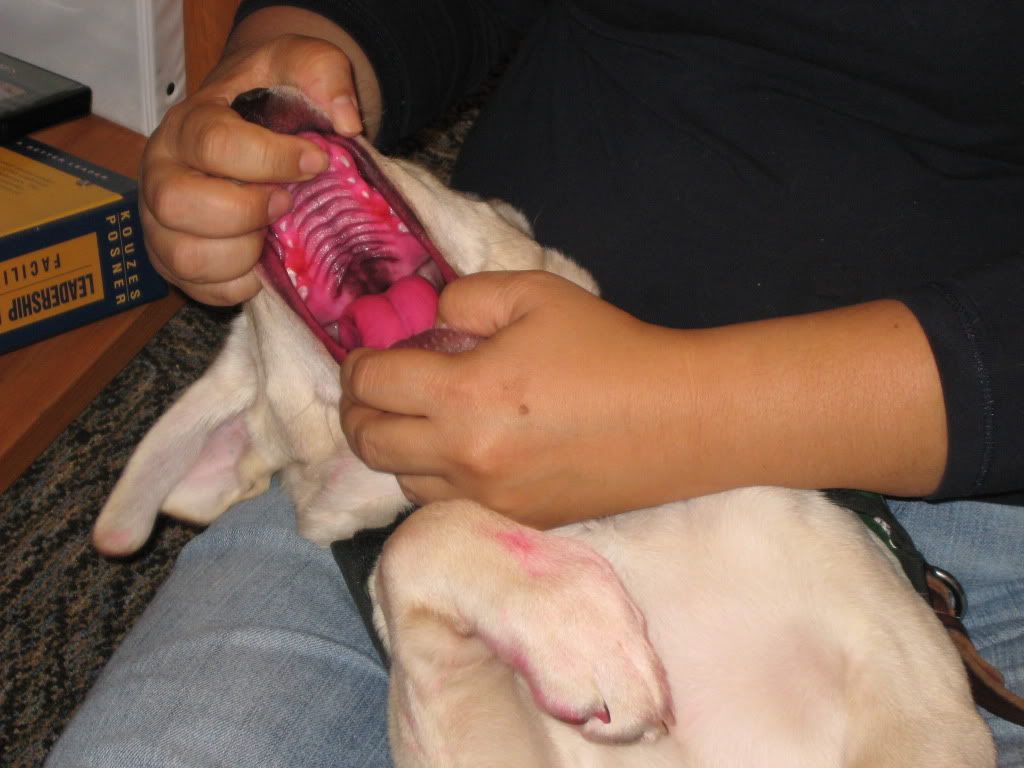 Truffie's pink mouth
Truffie's partner, found a growth in her mouth. She thought it was a cold sore, but it has been growing. They took her to the local vet who wants to take it out to run some tests. They have to put her under for the surgury and she can't work for a few days. Poor thing is feeling a little under the weather and a bit snappish, so you know it must be sore. Will keep everyone up to date.
My little girl has survived quite a bit, this picture was from when she decied that a
cherry sented Mr. Sketchy
would be an appropreate chew toy. Lets hope this new adventure will blow over as quickly as the water based ink from Mr. Sketchy.
Send happy thoughts to Lubbock
Update: forgot to post this Monday, Truffie came though surgery fine, she is grump - ie no waggy tail and no kisses. They found two growths, and will know what they are in a few days.