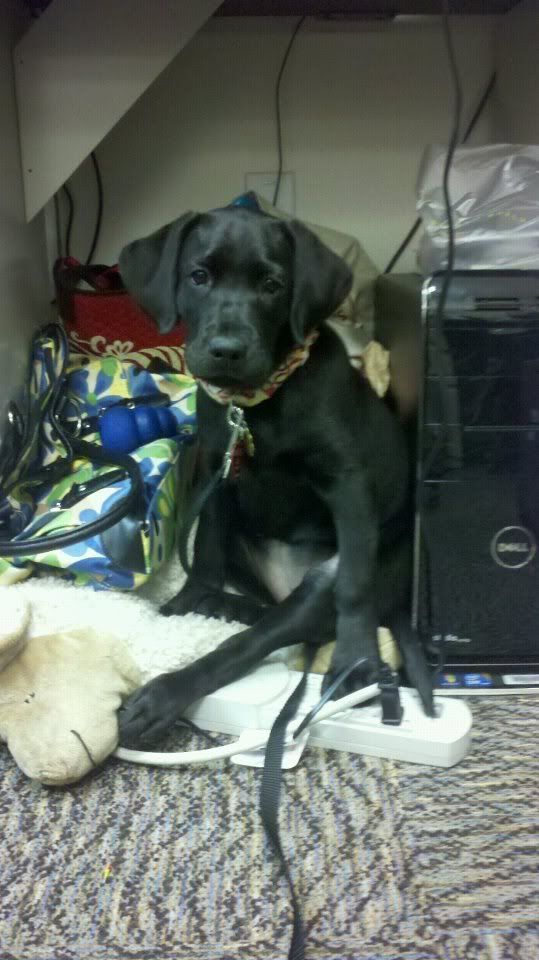 Bamboo sitting on top of my purse, a stuffed sheep (which is as big as she is) in a very small space
Bamboo wedged herself under my desk, in the smallest section. I have one of those modular desk that wraps around my office in U shape, the smallest cubby is where I stow all my junk. I keep this huge stuff sheep there long with my PC, purse and lunch bag. I turned around one day and found her there. Just sitting on top of all my stuff. Now before you all start felling sorry for the rug rat, she has a brand new bed and a bed full of puppy toys. Why she wanted to sit there is beyond me.
I love this pic for the way she sits.