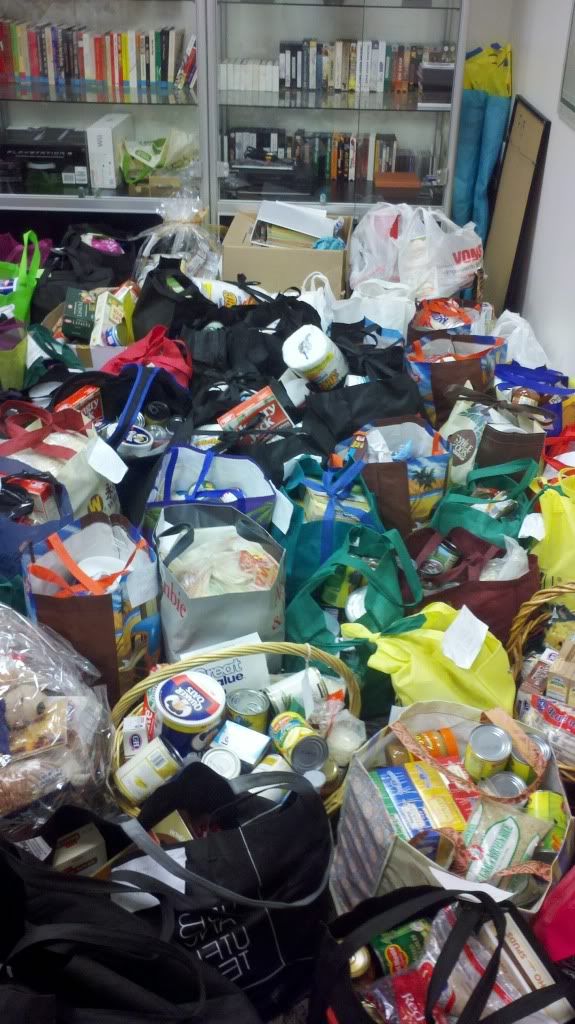 a picture of bags of canned food crammed into a room
Maybe over here....Bamboooooooo???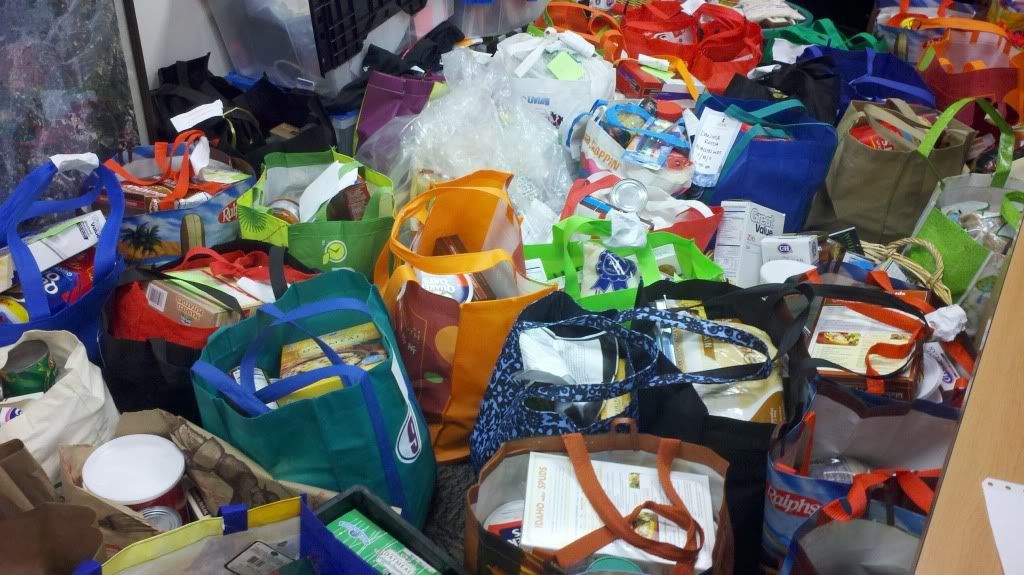 more bags of canned food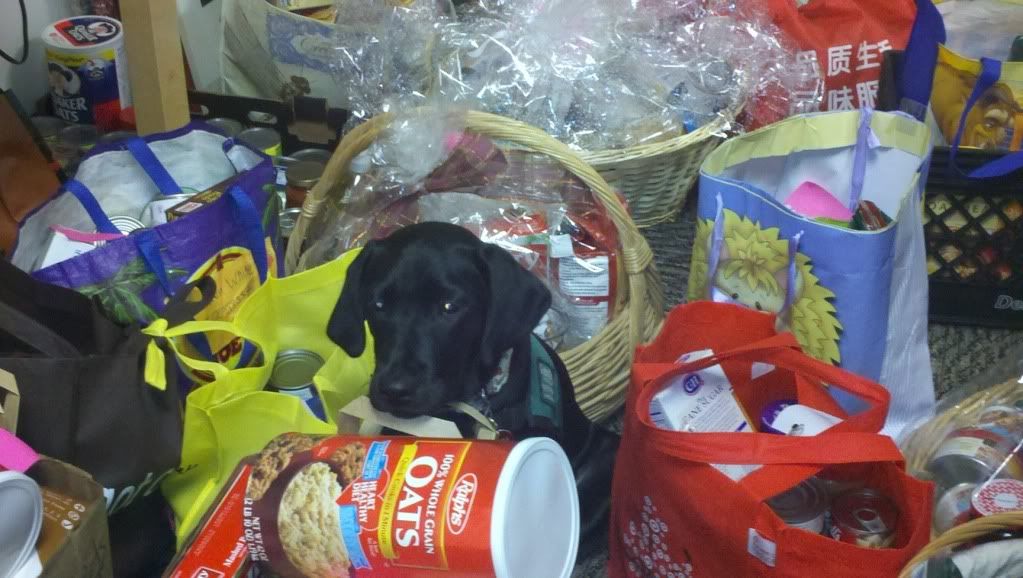 Bamboo wedged between several food baskets, bags of food, looking for a box of oatmeal
Bamboo helping with the annual canned food drive. This year the students put together over 150 food baskets. Each with enough food to provide the basics for a family for about a week. The Cross Cultural Center was packed!
Bamboo sitting in front of several baskets