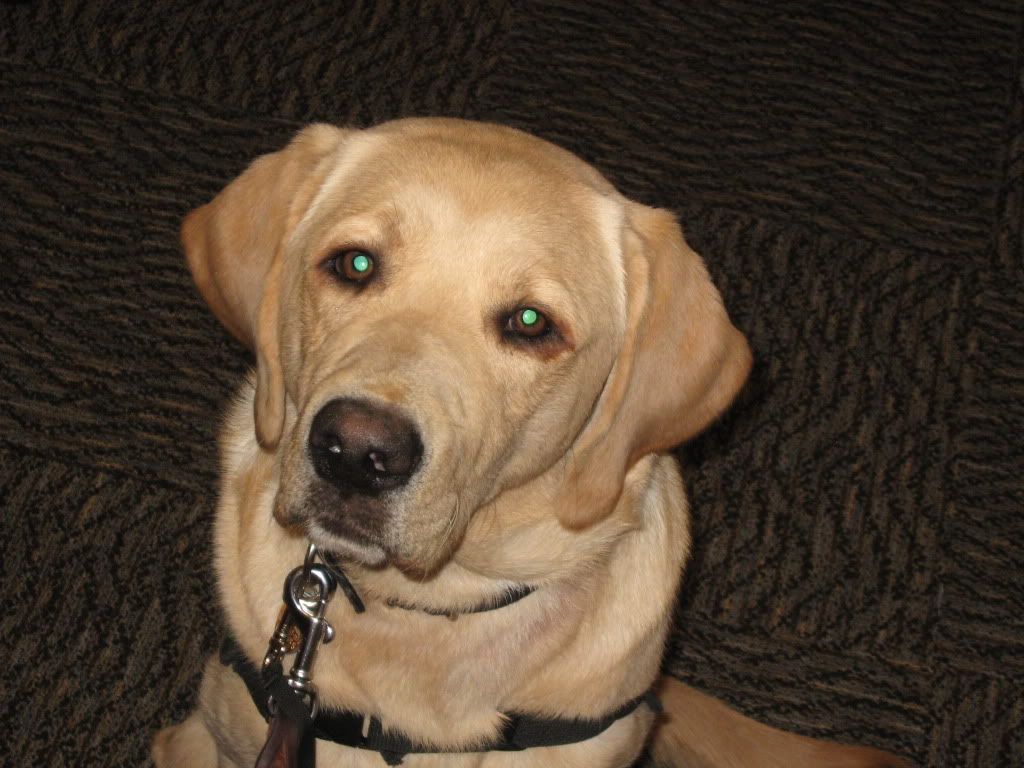 So this big bruiser is Ross, he came to visit college to see if he would like it. He already goes to high school, with his raiser. We traded pups, so that Rick could have a look at Truffie, she is getting near to recall and he likes to look at the dogs so he has an idea of whose who.
Only 8 months old he is almost twice as big as Truffie (but who isn't) and handling him is like holding a frisky colt. Like the typical lab that he his, he loves people and hates his halti. We worked on just wearing his halti and walking not leaping, he brought a picnic dinner and we had a nice snack before heading off to our meeting.
Not sure if he was impressed with college, kind of slept through most of the afternoon. Silly Boy...